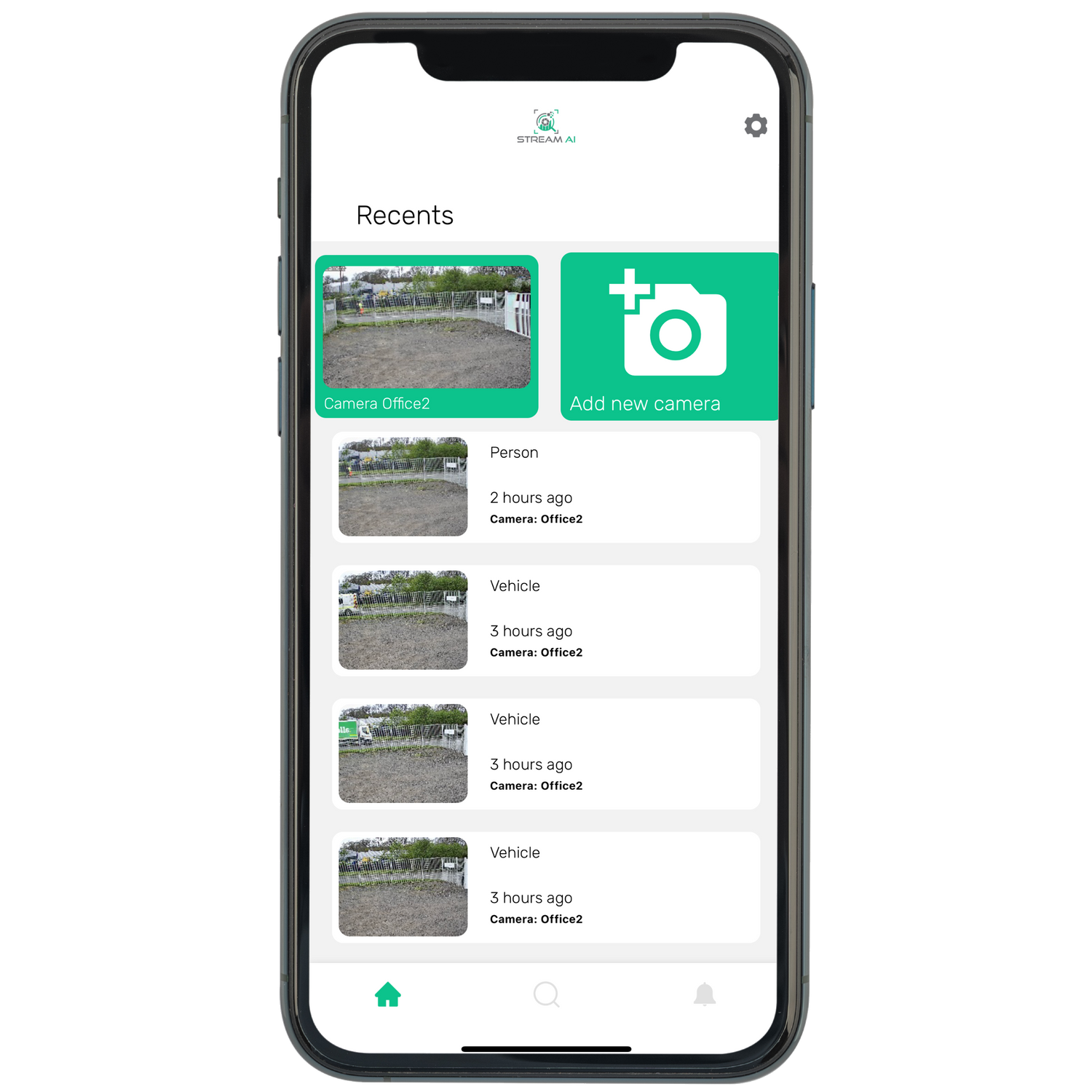 Home Page
When you open the StreamAI app, the home screen will be displayed and this shows all your cameras linked to StreamAI, as well as your most recent smart alerts. 
To filter smart alerts by camera, select the camera you wish to view alerts from and only alerts from this camera will be displayed.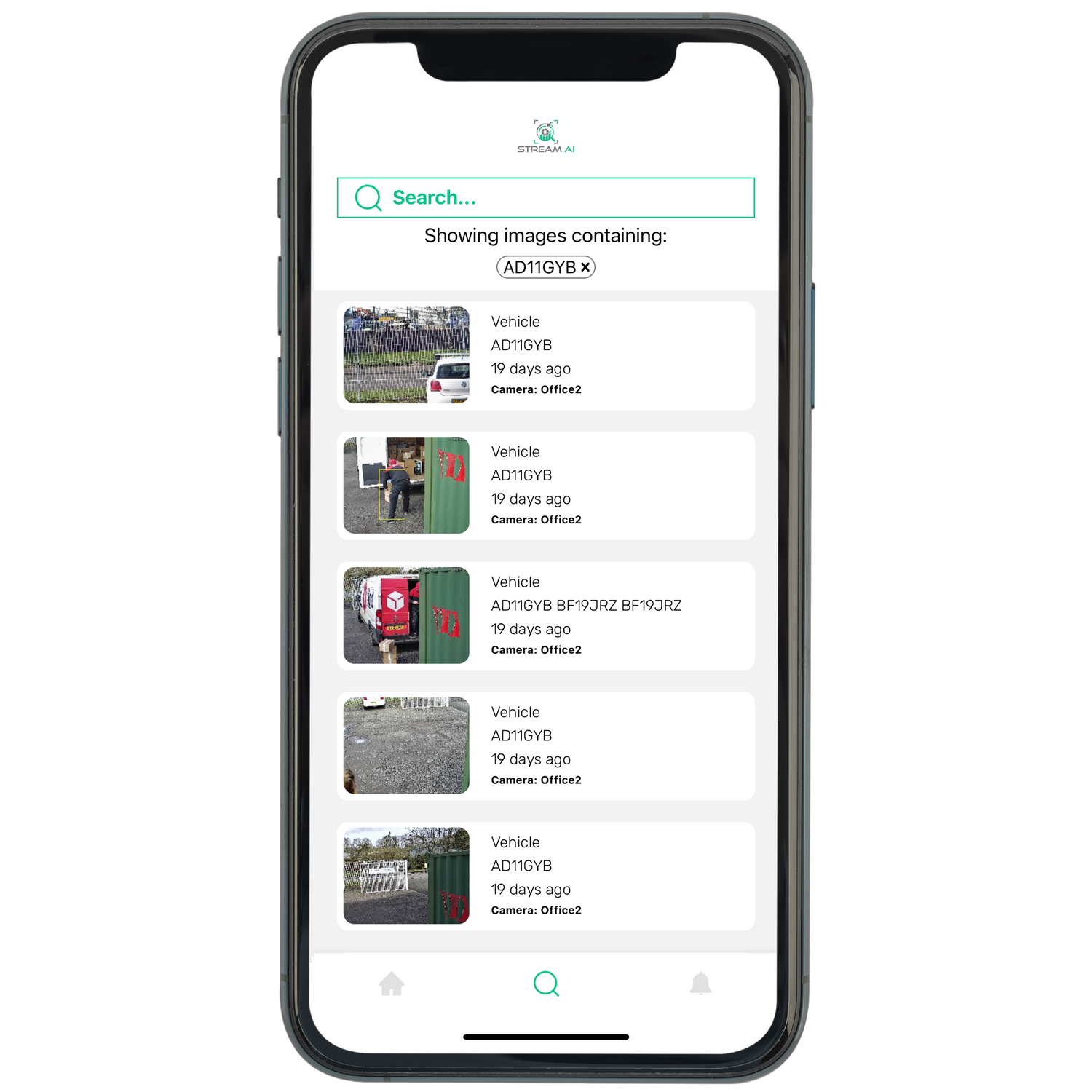 Search Function
Use the search function to search for each time a person, vehicle, bicycle or animal has been captured by the camera.
A specific number plate can also be entered into the search function, to see if this number plate has been captured by the camera.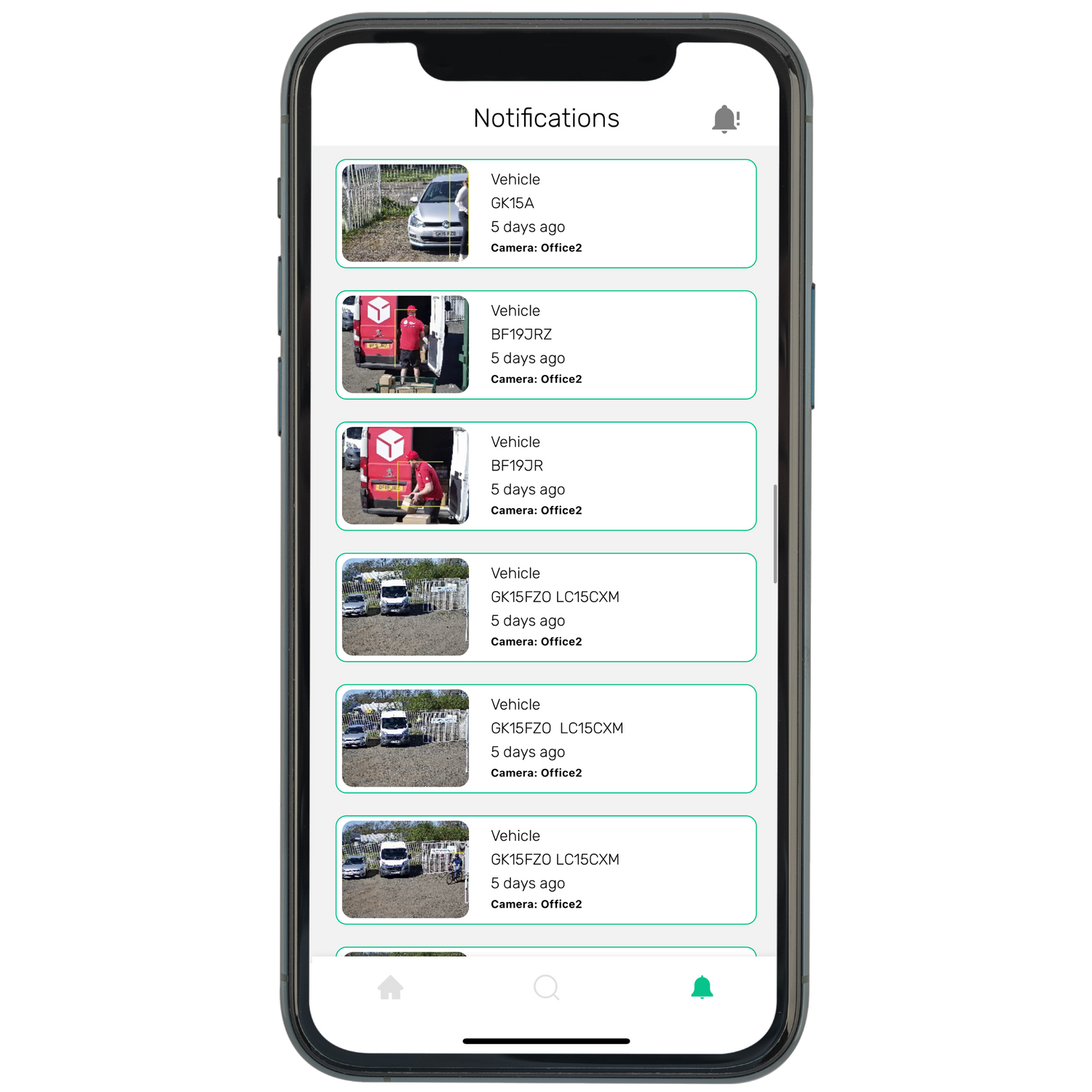 Notifications
See just your alerts. If you've flagged certain number plates they will appear here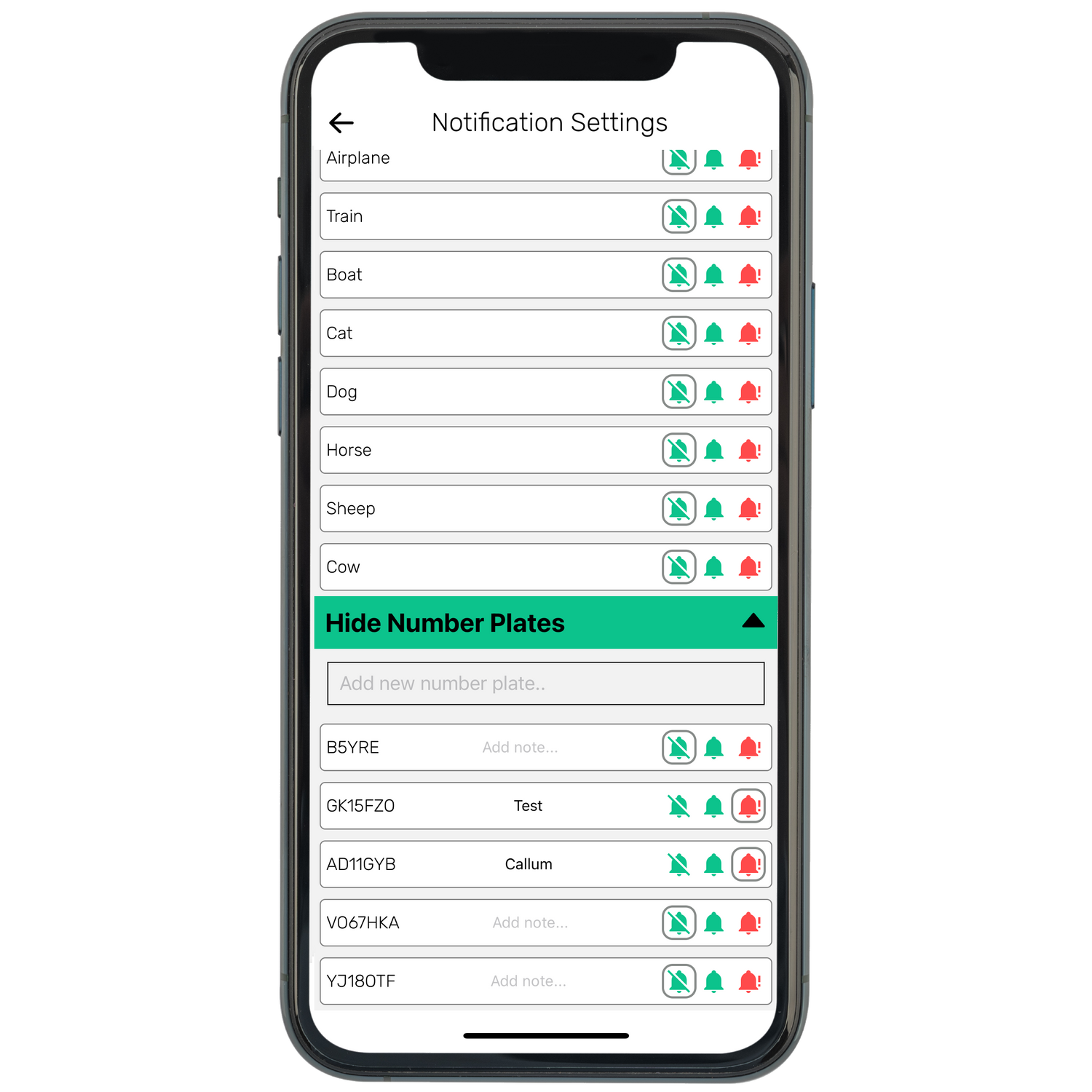 List the alerts you want to see
From your settings, you'll be able to add all the alerts you want to receive.
You can also set nicknames to certian plates
Types of Alerts
There are three notification settings
You can also filter between all alerts and urgent alerts from the notification tab.